Let The Beauty Of What You Love, Be What You Do - Rumi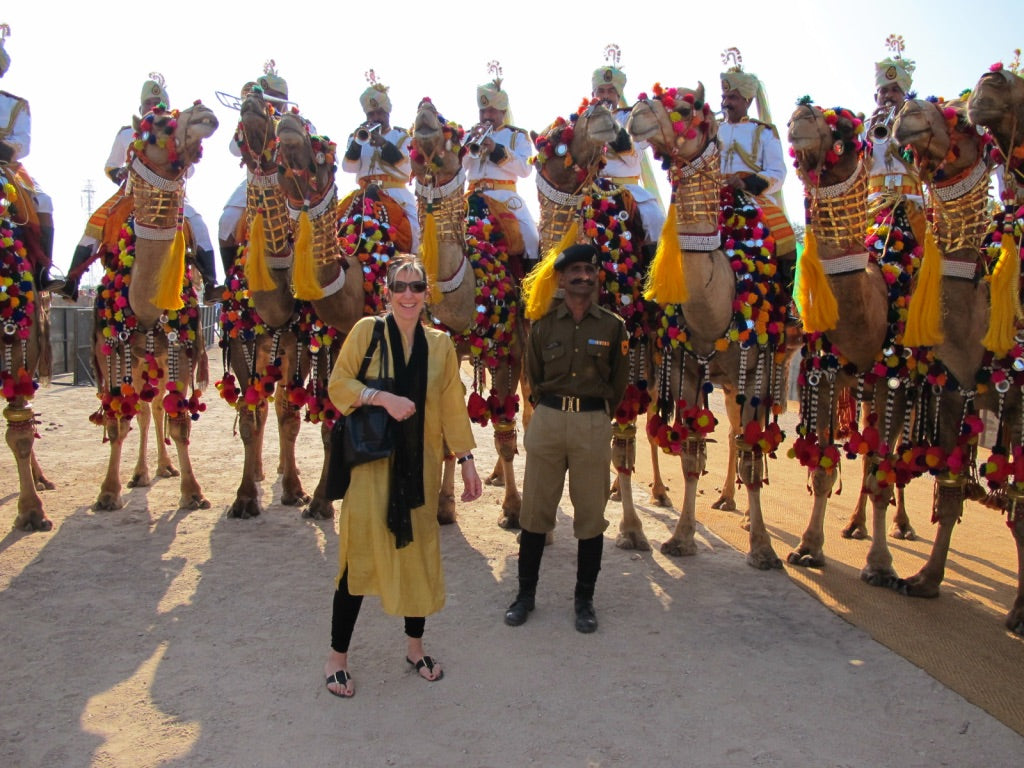 Hi, Sally here, founder of Inspired Tribe and now, post Covid, Kalapriya!
I must admit I'm a little shy and prefer to work away behind the scenes, but I think it's important, now we are solely online, to put a voice to the company. It's always been imperative for me to connect personally with our artisans, and I've been persuaded that it's just as important for all our wonderful customers to know the main person behind Kalapriya.
So, a little background! It all started on a working holiday to Australia, after my visa ran out I decided to travel back through Asia before going home, when I finally reached India I spent the first month wondering what was wrong with me, everyone else loved the place and I couldn't wait to get out! Then one morning I woke up, walked out of the hostel to find somewhere for breakfast and had a totally different experience, instead of being terrified someone would come up and start harassing me, I had a lovely chatted with the local chai wallah, tried a weird looking fried thing (jalabi) patted a cow and fell in love with the place!
After gaining Australian residency and desperately wanting to return to India I thought a great excuse would be to stop off on my way, buy some jewellery and do a few markets until I found a real job. The plan worked better than expected, I never found a 'real' job, the markets turned into a shop (Inspired Tribe) and eventually three shops, a warehouse and wholesale company.
Then Covid hit and the world turned upside down. I quickly realised, as we all watched India go into free fall, that my supply chain had been put on hold and maintaining such a business was going to be impossible. So, we quickly downsized to an online e-commerce business, concentrating solely on the jewellery and Kalapriya was born!
It's been an amazing privilege to have spent my working life travelling between India and Australia. I always said India was just a long commute to work and I loved my job. Seeing my random little ideas come to life as beautiful, handcrafted pieces, collecting amazing tribal and artisan creations, hearing the stories and fables behind the traditional designs has always invigorated me. Twelve-hour days, seven-day weeks were a breeze!
I've added some personal travel photos of my adventures, it's been an amazing experience, for which I'll be eternally grateful xx