Artisan Jewellery Techniques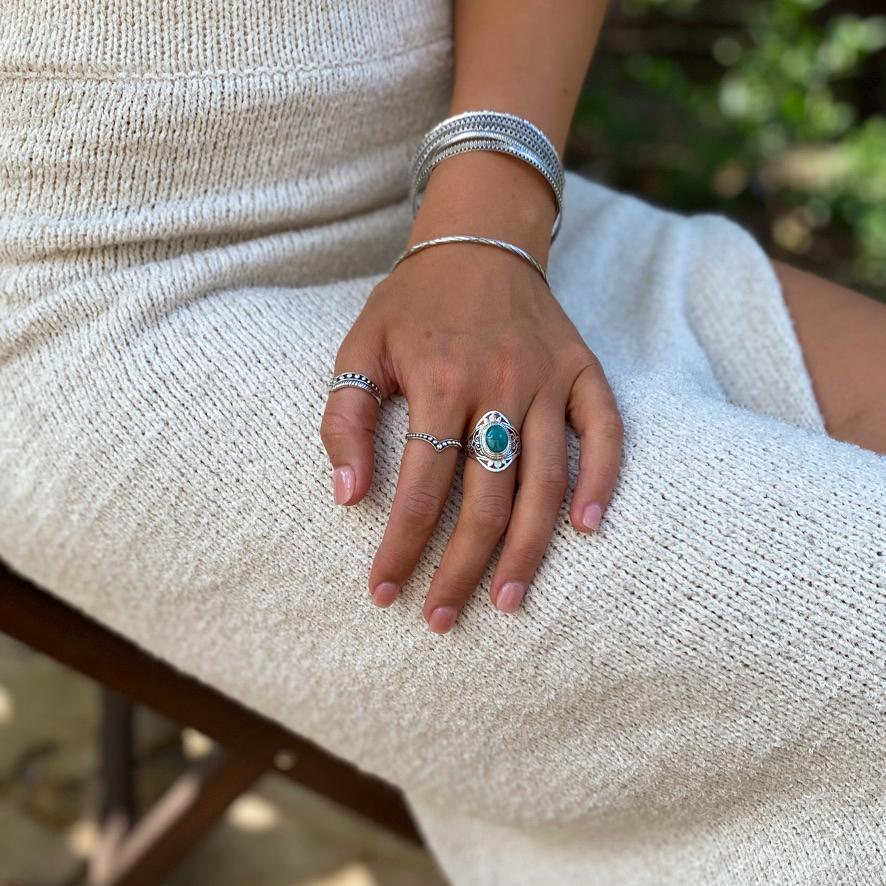 Artisan jewellery techniques, like those employed in creating the pieces in the Kalapriya collection, are fascinating.  An obsession with skilful and inspiring ways of rendering metals and minerals into a thing of beauty is what began, and has sustained, the Kalapriya journey.
Some techniques are very old, rooted in tradition and handed down orally within families who have been silversmiths for generations.  Others are more modern, giving rise to fresh styles and designs which suit todays aesthetic.  All are difficult to master, and impressive to watch being applied.
We hope you enjoy this overview of some of the techniques we find most captivating.
Repousse and Chasing
Repousse is technique where you hammer a sheet of metal from the reverse side to create a design on the front in low relief. The design is then worked or 'chased' from the front, with fine detailing to highlight the raised pattern.
Sometimes the design becomes a recognisable shape, such as a flower or an animal, sometimes a pattern or an outline for another technique or a set stone. It is an ancient technique that dates back many centuries.  Perhaps one of the most famous examples is on the death mask of Tutankhamen.
SHOP pieces created using this technique:
Engraving
This technique involves chiselling a design or pattern out from the front of the piece using an instrument known as a burin, or graver.  Many materials can be engraved, from stone to metal, from wood to precious gems.
The earliest known engravings are found on shells which were found in Indonesia dating back some 400,000 - 500,000 years ago.
SHOP pieces created using this technique:
Jali
A form of filigree, Jali is a technique in which the design is cut out of sheet metal and not wire (as in true filigree). The shapes and designs are similar, but the finished product looks quite different.  Perfected over centuries by craftsmen and women, this technique involves hand cutting the detailed pattern and then finishing the design with fine hand carving. 
The result demonstrated amazing skills which are sadly dying out. in many areas due to mass production and demand.
Confusingly, this technique can sometimes be called Jali Filigree. It's a technique favoured in Nepal as well as India, where artisan jewellers often combine chasing - a form of etching - around the cut-out shapes to enhance the design.  
SHOP pieces created using this technique: